Wednesday, June 22, 2022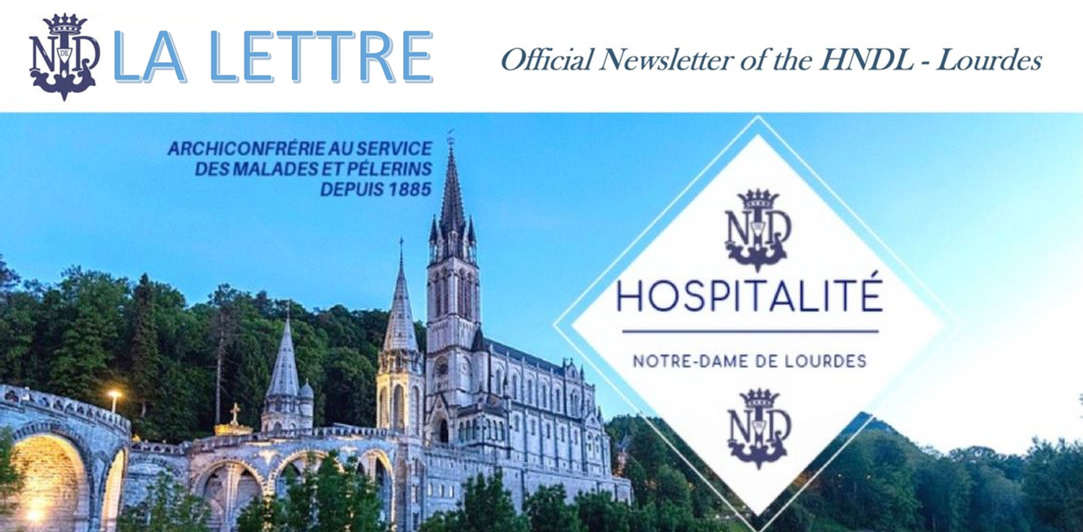 Dear friends, Brothers and Sisters in Hospitality,
Please find attached the 2nd HNDL Newsletter for 2022.
You will find in it news of our Hospitality and our Sanctuary.
The season has got off to a very good start thanks to the presence of several pilgrimages.
The Sanctuary of Our Lady of Lourdes is how we like it to be: joyful, contemplative, alive...
Yes, giving service is a grace.
As the pilgrimage season begins, the virus continues to circulate. Out of respect for the most vulnerable, we must protect them. We will continue to ask all hospitaliers to be vaccinated.
See you soon.
With all my friendship and the assurance of my dedication
Daniel Pezet
President of the Hospitalité Notre-Dame de Lourdes